Welcome
Greetings, Bonjour, Bievenidos!You had me at Hello. Welcome to Eric Deal's screenwriting page. Feel free to review my screenplay log-lines. If you have any questions or comments, you can reach me through the contact page.
After countless unforgivable winters in his native Cleveland, OH, Eric Deal was lured out west in early 2000. His passion for movies led him to embark on a screenwriting career in 2006.
Screenwriting Awards

The Cop Out – Quarter-finalist in the 2009 Blue Cat Screenplay Competition
http://www.bluecatscreenplay.com/winner/2009_finals.php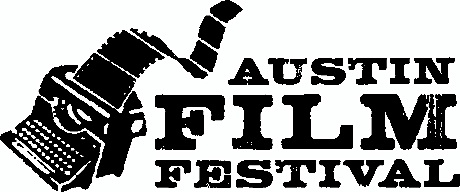 Finding Fernando – 2nd Rounder in the 2013 Austin Film Festival Screenplay Competition.
http://www.austinfilmfestival.com/2013-screenplay-teleplay-competition-semifinalists-and-second-rounders/
Screenplay Log-lines
Finding Fernando (comedy)  When a Mexican American is mistaken for a illegal immigrant and deported to Mexico, his two slacker friends set out on a rescue mission south, all while being pursued by a wanna be FBI agent, the Klan and thugs, they must overcome racism, their own ineptitude, and a test of their friendship to bring Fernando home.
Roscoe's Redemption (comedy)  A career conman unwittingly makes a deal with the devil to compete with a rival Mega Preacher on his own turf and hatches his biggest con yet, to become the number one pimp in the pulpit.
The Cop Out  (romantic comedy)  A timid yoga instructor concocts a plan to make it through a two week N.Y.P.D. trainee period to impress and win back his ex-girlfriend, a scrappy Brooklyn cop, who's now involved with a macho Internal Affairs officer that wants him out of the police force and her life at any cost.
The 7th Strike (magical comedy) When an inept magician's assistant unwittingly tussles with a cocky wizard in a bar fight, he must break the wizard's spell in a week or face a lightening bolt to the head.
The Dine & Dash Gang (comedy) A broke college student decides to form a Dine & Dash gang to fend off starvation until the end of the semester, while unwittingly trying to woo the daughter of the scary cop who's wants to put end to his five finger discounts.
Mankillers (Action, Western)  Ten years after a young farm boy's family is murdered and his sister kidnapped by a ruthless outlaw, he blazes a path of destruction through Texas and the Five Civilized Tribes territory in a quest for revenge, a kept promise, and his destiny.